Dear SLP Members and Friends,
We are pleased to announce the following:


The objective of this workshop is to enable the participants to understand the challenges with the implementation of the Safety Case Regime and be ready to comply with the requirements as specified under WSH (MHI) Regulations.
The Workshop programmer consists of :
An overview of MHI Regulations and Safety Caser Requirements.
Hazard identification and consequence analysis for MHIs
Risk control approached and demonstrate risks are reduced to ALARP.
Case study and group exercise on technical and management controls to prevent and mitigate loss of containment events with reference to SS 506 part 3 and SMS elements.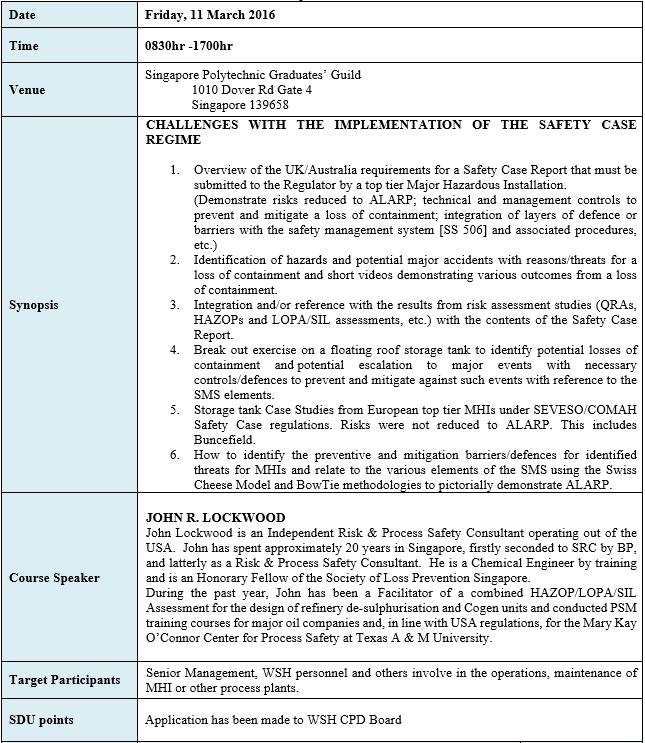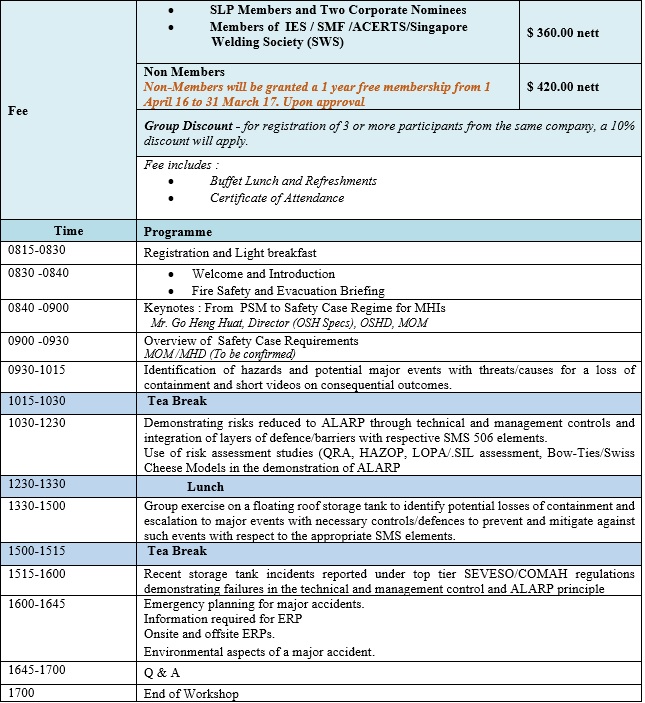 As seats are limited, registration will be on a first-come-first-serve basis.
Please kindly reply to Penny Pan at secretariat@slp.org.sg before 27 February 2016 with the following information.
Registrations will be notified of their confirmed registration via e-mail only upon receipt of full payment.
For enquiries, please e-mail Ms Penny Pan at secretariat@slp.org.sg
We look forward to your participation.
Thank you.