Dear SLP Members and Friends,
We are pleased to announce the following: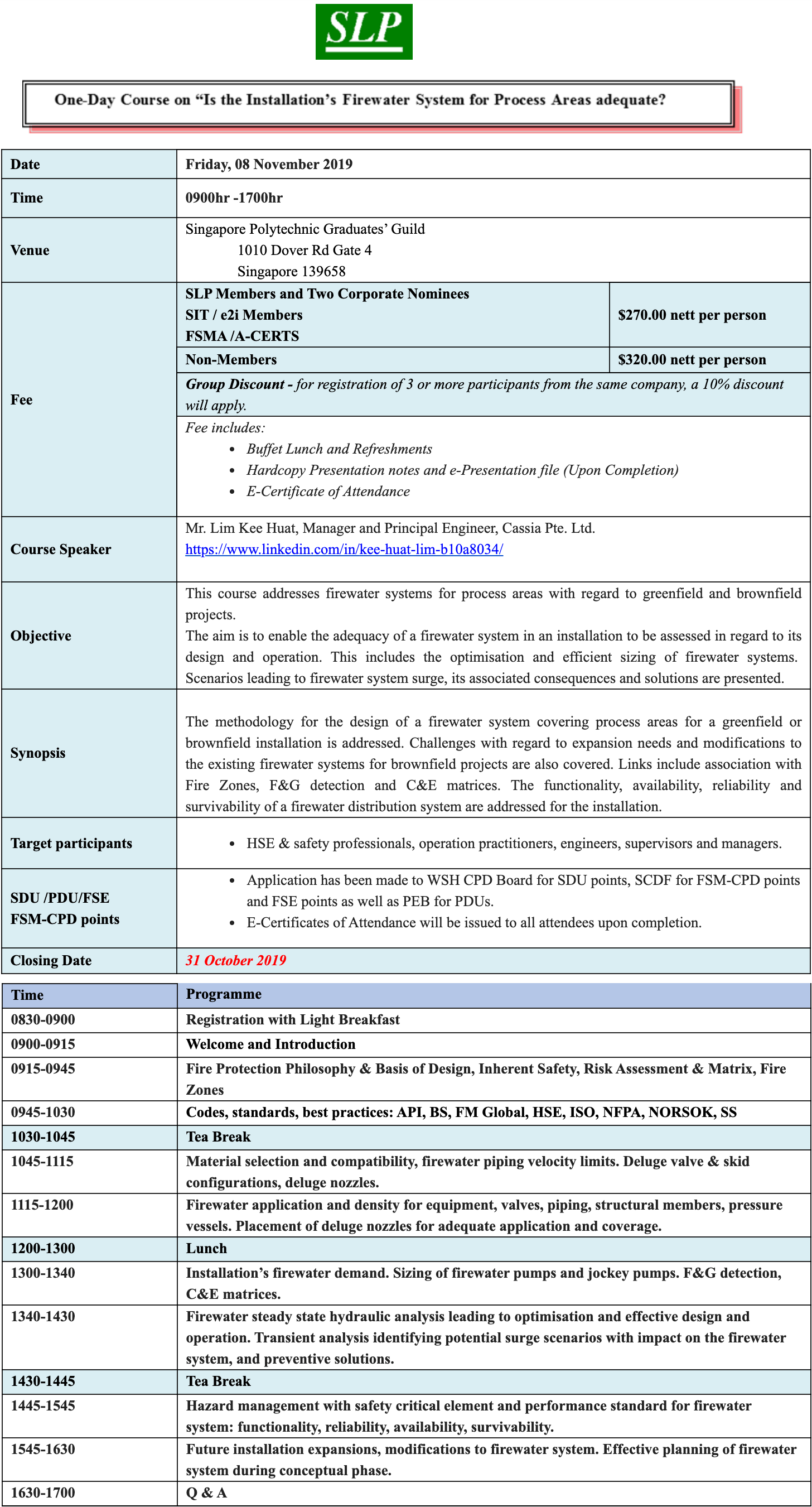 Speaker Profile: Mr. Lim Kee Huat, Manager and Principal Engineer, Cassia Pte. Ltd.
https://www.linkedin.com/in/kee-huat-lim-b10a8034/
As seats are limited, registration will be on a first-come-first-serve basis.
Please kindly reply to Penny Pan at secretariat@slp.org.sg with the following information before 31 October 2019.
[contact-form-7 id="3634″ title="Registration: One Day Course on "Is the Installation's Firewater System for Process Areas adequate?" – 8 November 2019″]
For enquiries, please e-mail Ms Penny Pan at secretariat@slp.org.sg
We look forward to your participation.
Thank you.